---
The college has an NSS unit called "Prayaas" with 10 faculty members and 100 student volunteers. The NSS volunteers in the institution actively propagate the "Prayaas" brand, enrolling new volunteers every year. This process has become self-sustaining under an overall faculty in-charge. The NSS activities are given high priority and prominence within the institution.
Prayaas - NSS Unit Activities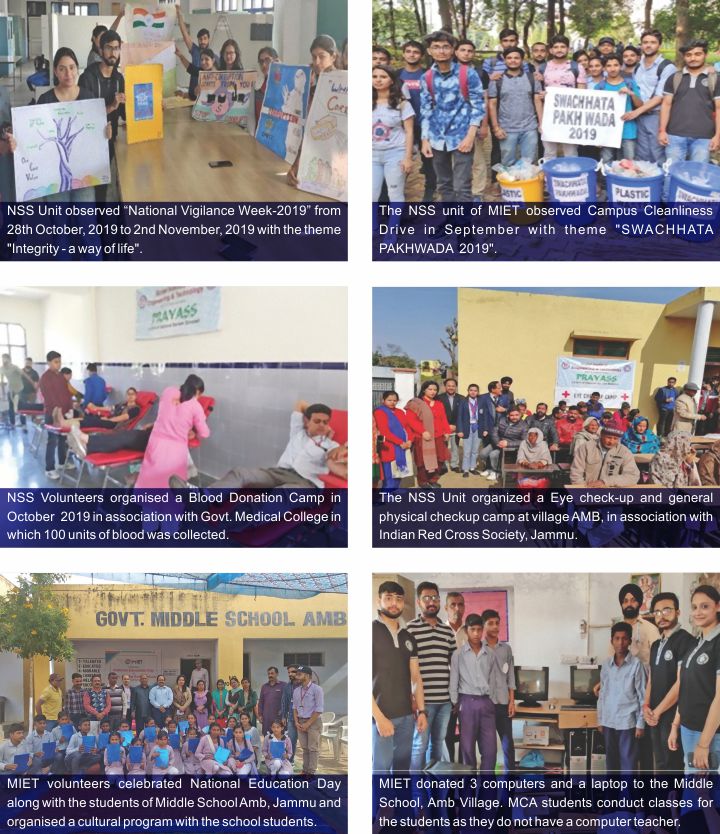 Other NSS Activities
---
Adopt-a-Village
The NSS unit of Model Institute of Engineering and Technology (MIET), "Prayaas" adopted a village known as Amb in Block Bhalwal, Jammu as a part of its social responsibility initiative in May, 2017. Over 100 volunteer students from MIET in the presence of Dr. Ankur Gupta (Director, MIET) and Maj. Gen. (Retd.) Prof. S.K Sharma (Director Academics) participated in the event. The aim of adopting the village was twin-fold; firstly to create a positive social impact in the nearby areas by helping the underprivileged and secondly to inculcate the value of giving back to the society among the students.
Click here to check the video.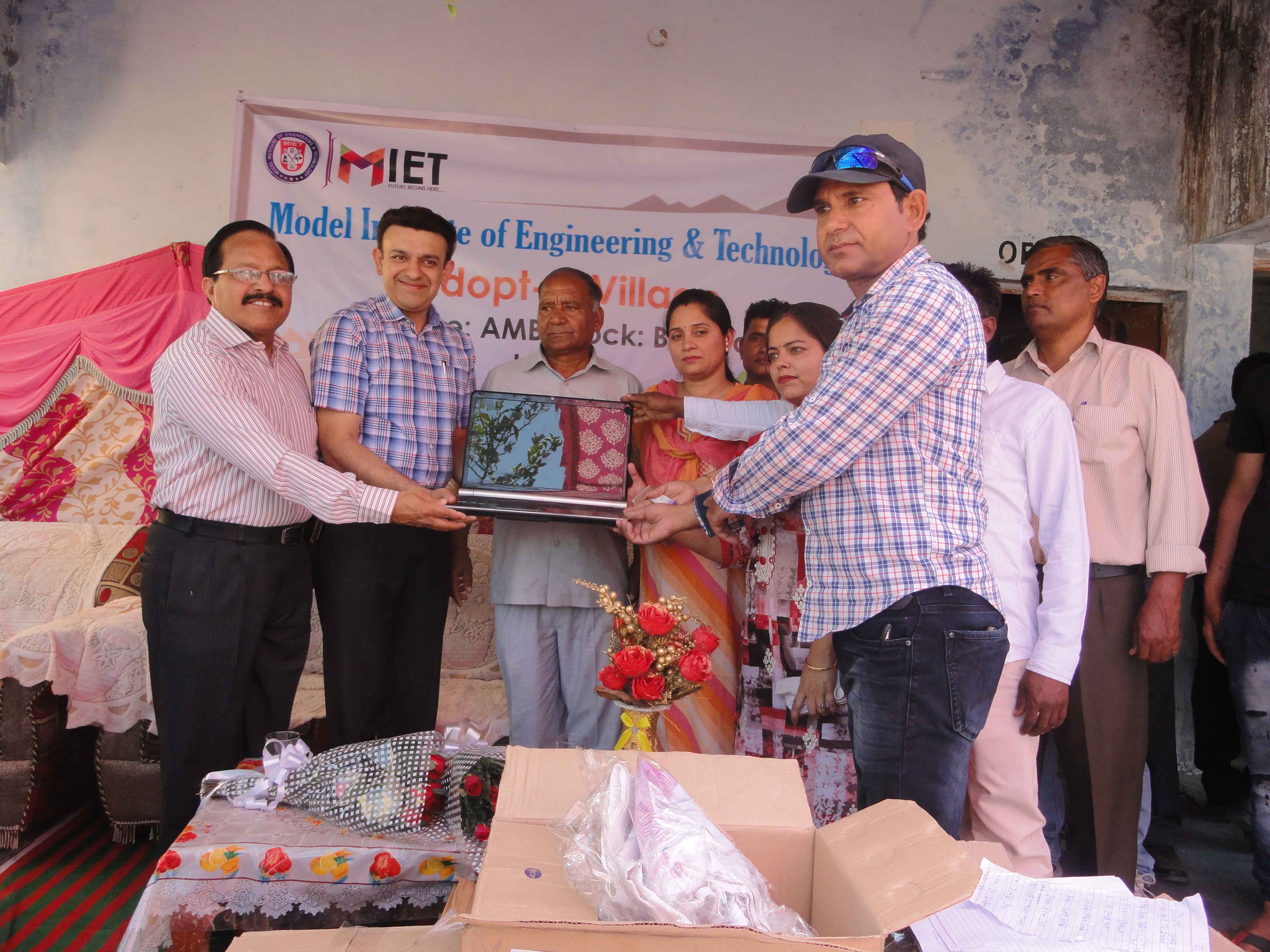 Blood Donation Camp
The NSS Unit of Model Institute of Engineering and Technology organized a Blood Donation Camp for Thalassemic children in association with J&K Thalassemia Welfare Society and J&K Young Thalassemia Alliance. More than 100 candidates donated blood making it a hugely successful drive and a major contribution to the society at large. J&K Youth Thalassemia Welfare Alliance received a huge response from the students who pledged their support.
Save the Trees Campaign
The NSS Unit of MIET conducted "Save the Trees" Campaign in the presence of Maj. Gen. (Retd.) S.K. Sharma along with the students within the college campus. This drive was aimed to save the trees from termite attack and various other natural phenomena. More than trees barks were painted in order to protect them.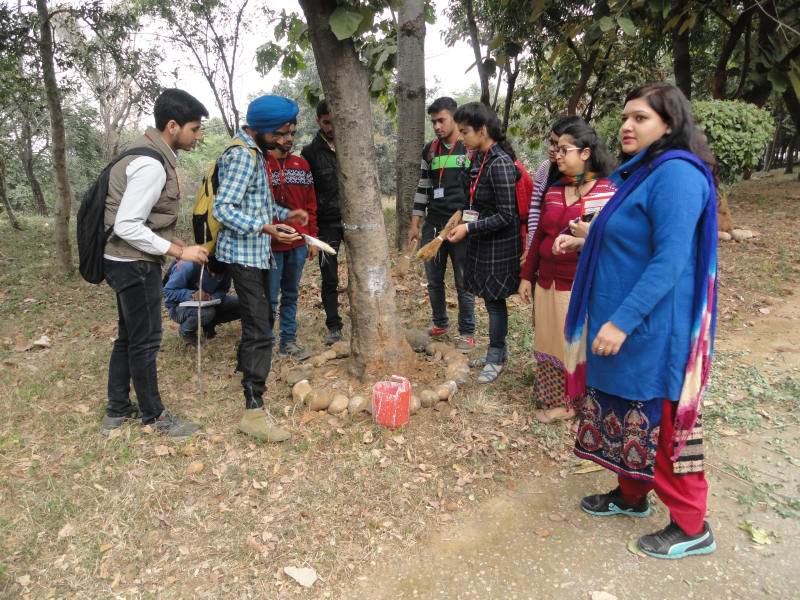 Swach Bharat Abhiyan
The NSS committee in the MIET has earmarked for taking environment related initiatives throughout the year. The committee has strongly integrated with the central scheme of Swach Bharat Abhiyaan within the campus. The institution has taken concrete steps toward becoming green campus by planting more than 2000 trees and started the process of replacing CFLs with LEDs bulbs in a phased manner.


Other NSS Activities
Signature Campaign by Help Age India for marking International Day of Older Persons
Awareness Session on Road Safety
Providing relief material and donations for J&K flood victims
Visit to Slum Areas
Voters Awareness Day
World Red Cross Day
Training on Fire Fighting Skills
---